I grew up on pumpkin muffins. Every fall, without fail, my mom would make them by the dozens in her heart-shaped muffin mold, and I'd eat them for breakfast, sneak them into my lunchbox, frost them for dessert after dinner, and snack on them off courts at tennis meets.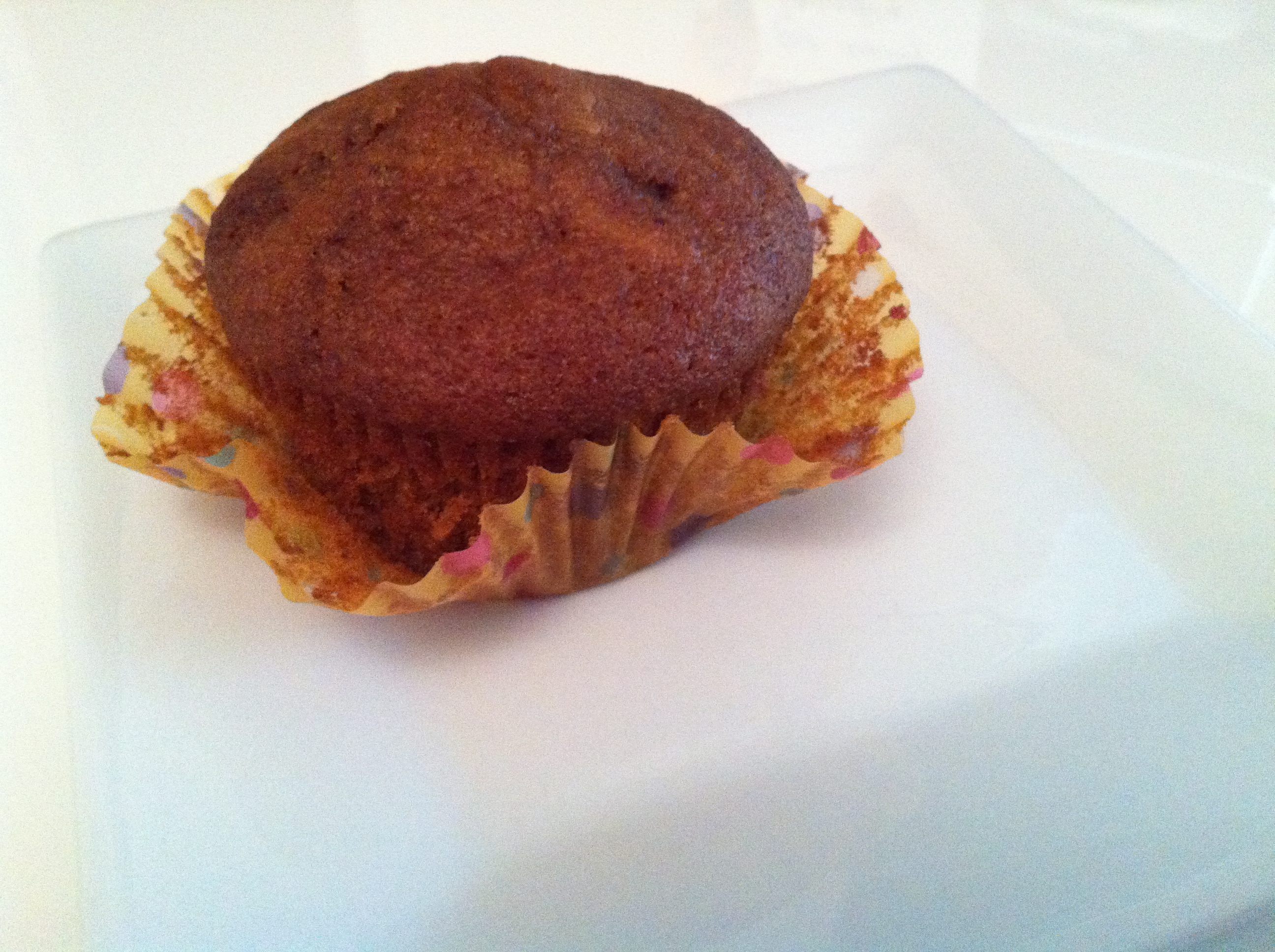 But I live some nearly 800 miles away from my mom now and autumn isn't marked with heart-shaped pumpkin muffins morning, noon, and night anymore.
My pumpkin muffins are close to her recipe, but with butter instead of canola oil and brown sugar instead of white, I end up with something a little richer, sweeter but drier, subtler. They don't work well with frosting, but also don't want any. And if I'm forced to compare, this muffin makes a little more sense with my morning cup of coffee than my childhood mug of hot chocolate.
My version of Mom's pumpkin muffins
Ingredients:
1 cup (2 sticks) unsalted butter (my mom uses canola oil)
3 cups brown sugar (my mom uses white sugar)
3 eggs
3/4 cup milk
1 15-ounce can pumpkin
3 cups flour
2 1/4 tsp baking soda
1 1/2 tsp salt
3/4 tsp cinnamon
3/4 tsp nutmeg
3/4 tsp ginger
1/4 tsp ground cloves
Preparation:
Preheat oven to 350 degrees.
Combine butter (oil) and sugar in a stand mixer and cream together.
Add eggs and mix until combined.
Add milk and pumpkin and mix until combined.
Add dry ingredients until incorporated. Be careful to not over-beat.
Fill greased or paper muffin tins until they are 2/3 to 3/4 full and bake for 25-30 minutes if making normal size muffins. If making miniature muffins decrease time and watch carefully. Bake until lightly browned.
Remove from pan and serve warm. These can also be frosted when cool if desired and eaten as a treat.
Yields 2 dozen muffins.