When I had come across an article on "sneaking" citrus almond poundcake out of a food processor in Mark Bittman's column, I realized that it had been too long since I had even eaten poundcake. Further, this one was flavored like oranges and marzipan - two of my favorite flavors - so I had to make it.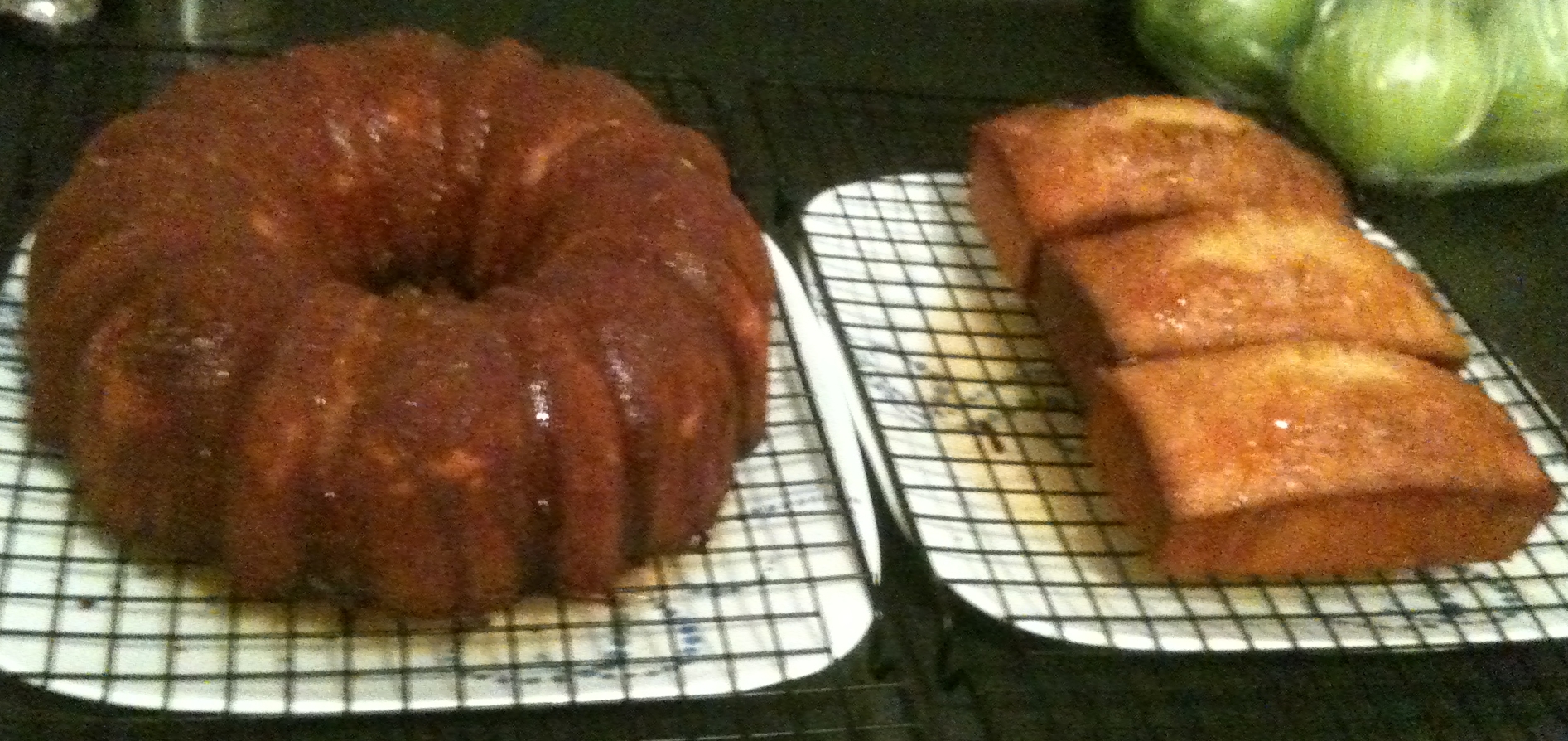 I couldn't find 7-ounce tubes of almond paste in any of the grocery stores near me and ended up increasing the recipe to use up all of the 10-ounce can I was able to find. I think that next time I will freeze about half of the cakes as having that much of such a dense cake around is fairly overwhelming - even with the help of friends.
Their original recipe also called for a citrus soak made by dissolving sugar into lemon and orange juices. I found adding this to the cakes made them sweeter than I really wanted. I suppose I don't have as much of a sweet tooth as most because others commented that they would have preferred a glaze to the soak. I have omitted the soak from the recipe below, but doubled the amount of citrus zests because that worked well when I made this poundcake.
Citrus almond poundcake
Adapted from Grandaisy Bakery via Mark Bittman
Ingredients:
16 tablespoons cold unsalted butter, cubed, plus more for pans
Flour (or Baker's Joy) for pans
1/3 cups fresh lemon juice
3/4 cups fresh orange juice
3 cups granulated sugar
10 ounces almond paste
10 large eggs
6 teaspoons lemon zest
6 teaspoons orange zest
3 teaspoons vanilla extract
2 1/4 cups cake flour
1 1/8 teaspoons baking powder
1/4 teaspoon and a pinch of salt
Preparation:
Preheat the oven to 350 degrees. Butter and flour (or spray one of my favorite tricks, Baker's Joy, on) an 8-cup bundt pan as well as a 9" by 5" loaf pan.
Put almond paste and sugar in a stand mixer (or food processor if you do not have one) and process until well combined.
Add the butter and continue processing until light and fluffy.
With the machine running, add eggs one at a time along with the zest and vanilla, and continue to mix (or process) until smooth.
Stop the machine, add the flour, baking powder and salt, and pulse a few times - just until the dry ingredients are integrated (be careful not to over process, or the cake will become tough).
Pour the batter into the prepared pan and bake until golden, about 1 hour and 10 minutes. When a skewer or thin-bladed knife inserted into the center of the cake comes out clean, remove the cake from the oven and let cool slightly. Let the cake cool, then cut into slices.
Yields 13 to 16 servings.