I'm not frequently a fan of flavored lattes. I like an occasional pumpkin spice latte near Halloween, an occasional vanilla latte if it's exceptionally well made, but I usually just stick with the simple unflavored latte. Furthermore, I'm definitely not a fan of mochas: I'd rather alternate sips between a coffee and a hot chocolate. But the other day, I was at a recently opened nearby coffee shop, Voltage Coffee & Art, and I just had to ask them about their "Madame X" latte - one flavored with "Earl Grey infused white chocolate ganache."

It surprised me: I was afraid it would taste too much like a mocha with strong coffee as well as tea, but since they only put a "latte amount," less than a tablespoon, of the Earl Grey infused white chocolate ganache syrup in, it tasted divine. You could taste the espresso, the bergamot from the Earl Grey, and the white chocolate, but instead of being three competing flavors, the bergamot perfumed the coffee, the white chocolate cut the strength of the bergamot, and the strength of espresso subdued the white chocolate to tasting like an elegant cream.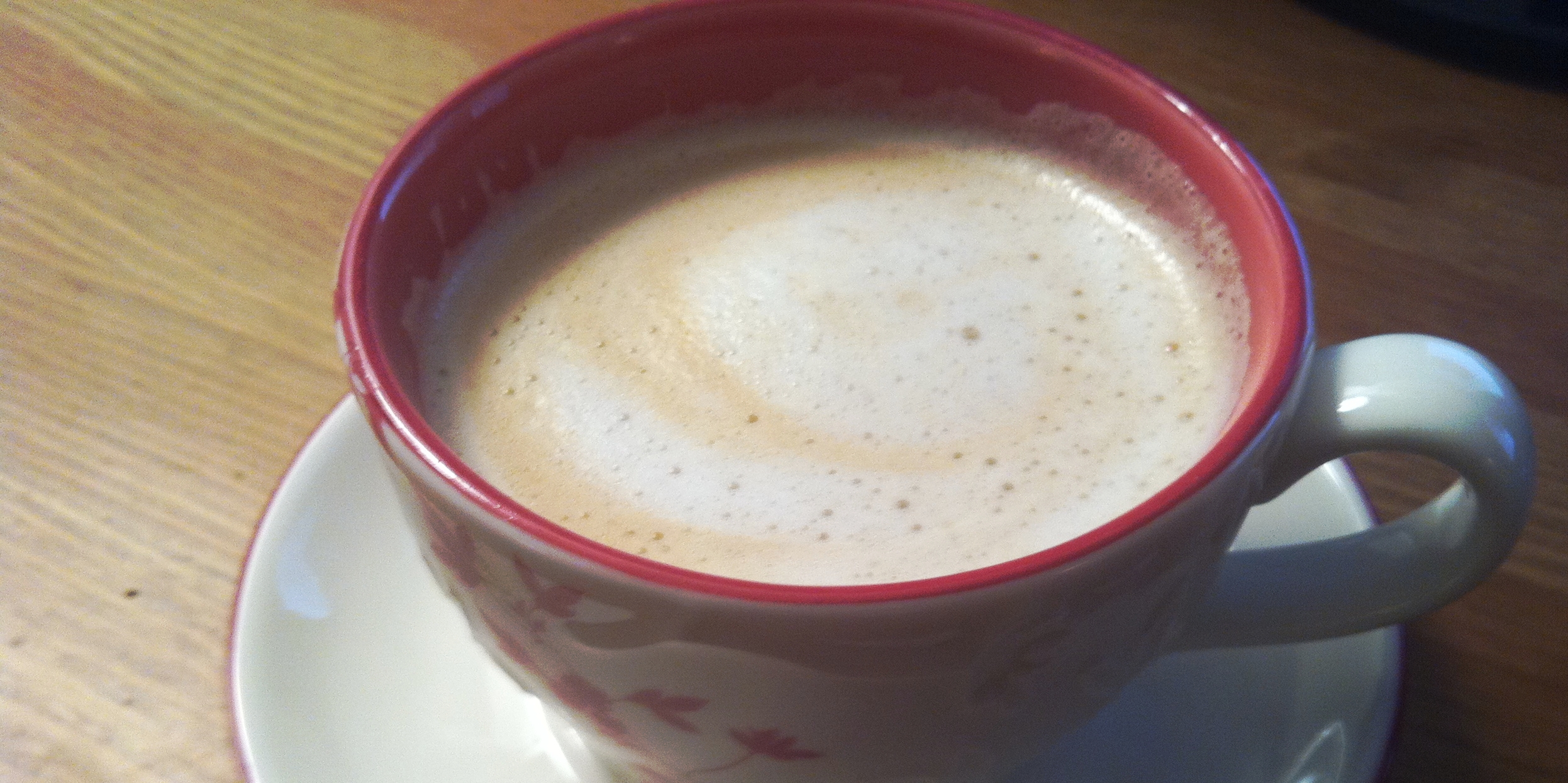 I decided to make my own version of the Earl Grey infused white chocolate ganache syrup so that I could make the latte at home. My version is fairly simple to make, and you can add as much or as little as you want to coffee and steamed milk to produce anything from a flavored latte (about a teaspoon and a half) to a bergamot white hot chocolate (or even mocha if you prefer), as the bergamot here is pronounced but scales delicately. I recommend pairing with a lighter espresso roast.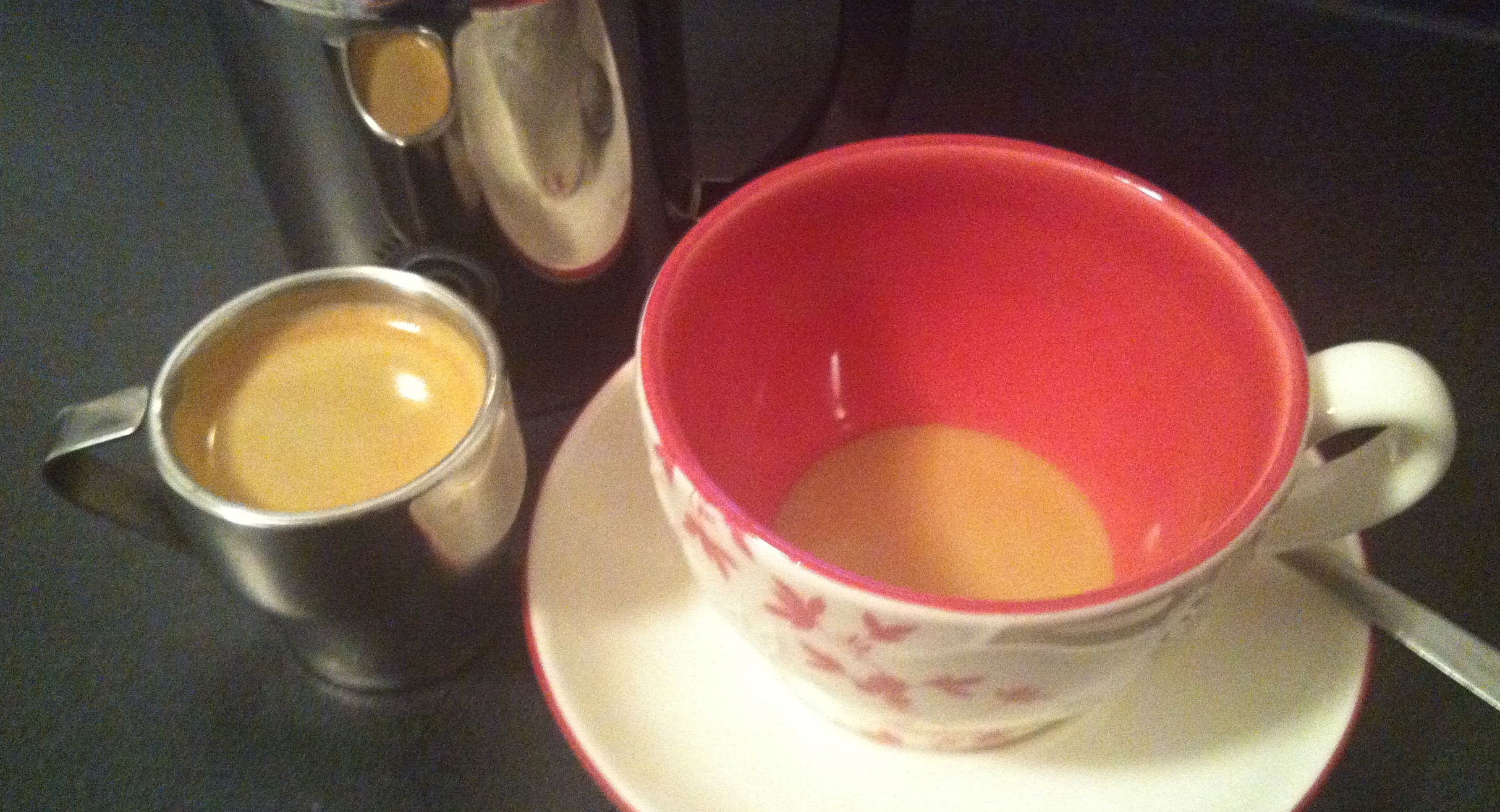 Earl Grey infused white chocolate ganache latte syrup
Ingredients:
1 cup heavy cream
1/3 cup milk (2%)
1 tablespoon Earl Grey tea leaves
10 ounces white chocolate, coarsely chopped or chips
2 tablespoons light corn syrup or glucose
Preparation:
Pour cream and milk into a small saucepan. Add Earl Grey tea leaves, and bring to a boil. Stir while boiling so that cream mixture does not scald.
Meanwhile, melt white chocolate over a double broiler. Add corn syrup or glucose and stir until mixed completely.
Once tea has steeped enough (about 5 minutes after boiling), strain tea leaves then replace cream mixture in the saucepan. Add the melted white chocolate mixture as well. Stir until thoroughly combined. Remove from heat.
Store in an airtight container in the refrigerator.
Makes roughly 2 1/2 cups of syrup.