From October to December of last year, I saw a lot of shows at the Brooklyn Academy of Music - specifically, I saw all 26 of the Next Wave Festival productions.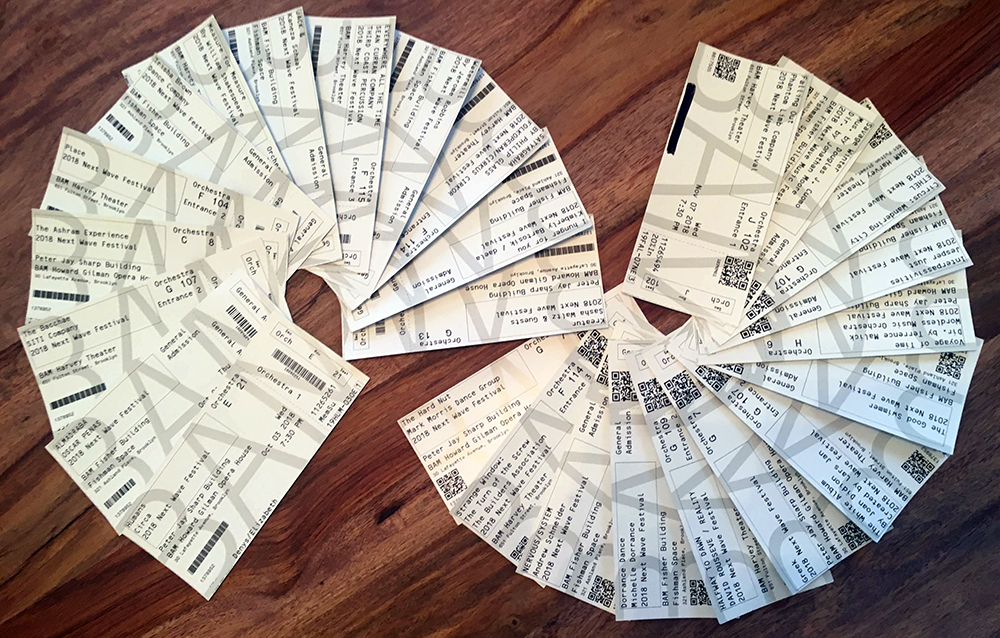 I've been coming to BAM regularly since I moved to New York in 2011, and Next Wave is always an exciting time of year because there are so many different types of productions that highlight a wide range of forms and perspectives. A few of my favorite performances this past Next Wave were Circa's intimate and lyrical Humans, Folkoperan & Cirkus Cirkör's meditative production of Philip Glass's Satyagraha, Jesper Just's immersive Interpassivities, and Dorrance Dance's marvellously playful Elemental, though I honestly can say I took away something different and meaningful from every production.
I documented my pre-show and post-show impressions and talked more about why I chose to see every 2018 Next Wave production on BAM's blog.