But you still have large blocks of Valrhona dark chocolate and are craving the flavors of chocolate chip cookies? Turns out that while it's difficult to turn a large block into chip-sized chunks, it's a lot easier to turn it into shavings. Unfortunately, these shavings would get lost in the texture of a traditional chocolate chip cookie, but they add a delicate layer of flavor to a vanilla cake.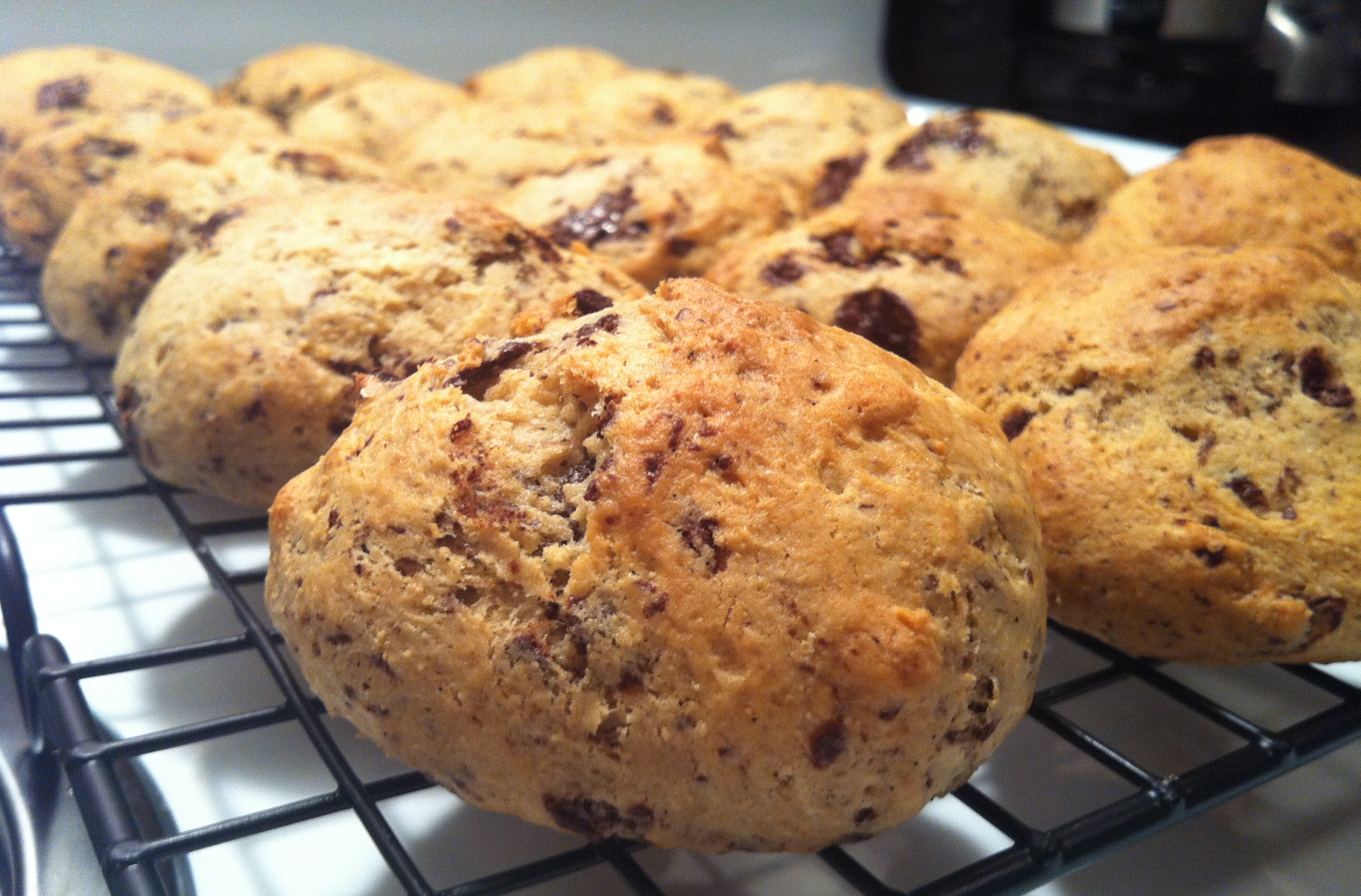 Sometimes, you just don't want to bake an entire cake, even a small single-layer cake, because you know enough of it won't get consumed quickly, so your best plan of action is to make individual cookie-sized cakes. Their fluffy, tender cake insides are well preserved by a smooth, cookie-like exterior.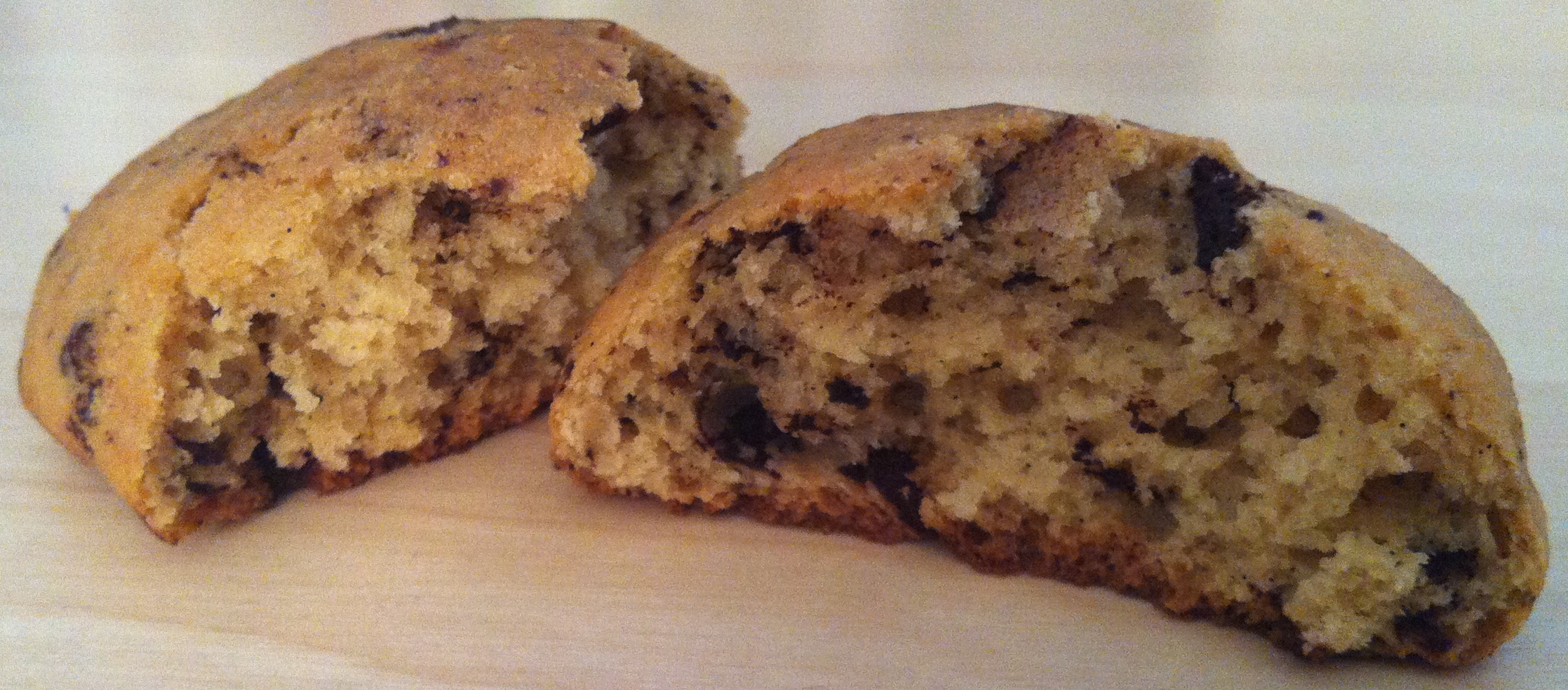 The secret: replacing some of the butter in a cookie recipe with more ricotta cheese. This doesn't come as too much of a surprise - lemon ricotta cookies are often borderline cake-textured - but the trick here is adding a little extra vanilla and coarse salt so that your chocolate and simple cookie dough flavors don't turn into cheese ones instead. The result? The fluffiest chocolate tinged cookies around.
Ricotta chocolate shavings cookies
Ingredients:
1/4 cup unsalted butter
1 cup whole milk ricotta cheese (skim milk ricotta makes a firmer cookie)
1/4 cup granulated sugar
3/4 cup light brown sugar
1 egg
2 teaspoons vanilla bean paste (I like the added vanilla bean flecks here, you can use extract instead)
1 1/2 cups all-purpose flour
1 teaspoon baking soda
1/2 teaspoon baking powder
1 teaspoon coarse salt
1 cup dark chocolate shavings
Preparation:
Cream softened butter, ricotta cheese, and sugars together.
Add egg and vanilla bean paste and mix until well incorporated.
Mix flour, baking soda, baking powder, and salt in another bowl. Add to the wet mixture and blend together.
Fold in chocolate shavings.
Optionally chill the batter in a refrigerator 2 hours to overnight. Though, I find that these cookies bake almost as well when you skip this step, but the batter is a little fussier to handle.
Preheat oven to 350 degrees. Using an ice cream scoop or tablespoon, place 1 1/2 inch diameter balls of dough about 2 1/2 inches apart on baking sheets covered with parchment paper. Bake for 16-20 minutes on the top rack or until the edges just browned.
Yields 18 3-inch diameter, 1-inch high cookie cakes. When kept in a sealed tin after cooling, they retain their texture for a few days.