Meet Bernice: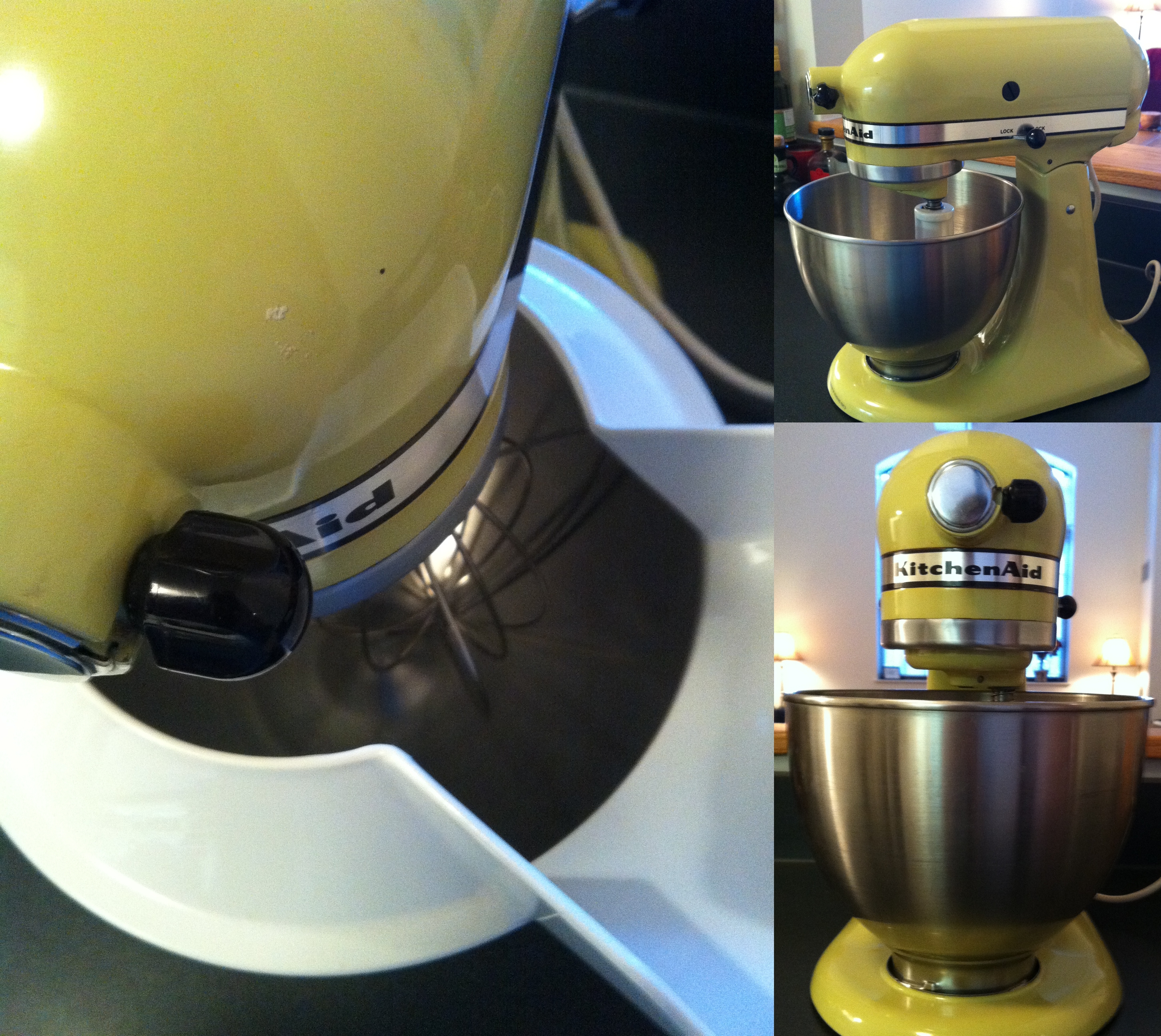 Bernice is a Hobart-motored thirty-two and a half year old KitchenAid stand mixer. My grandma named her. She's a slightly green lemon chiffon color reminiscent of the end of the 70's with which, despite all odds, I've become quite enamored. She's even older than me. But like anyone reaching a seasoned old age, she occasionally encounters health problems. Her base wasn't gripping the mixing bowls - a task essential to her functioning well - like it used to: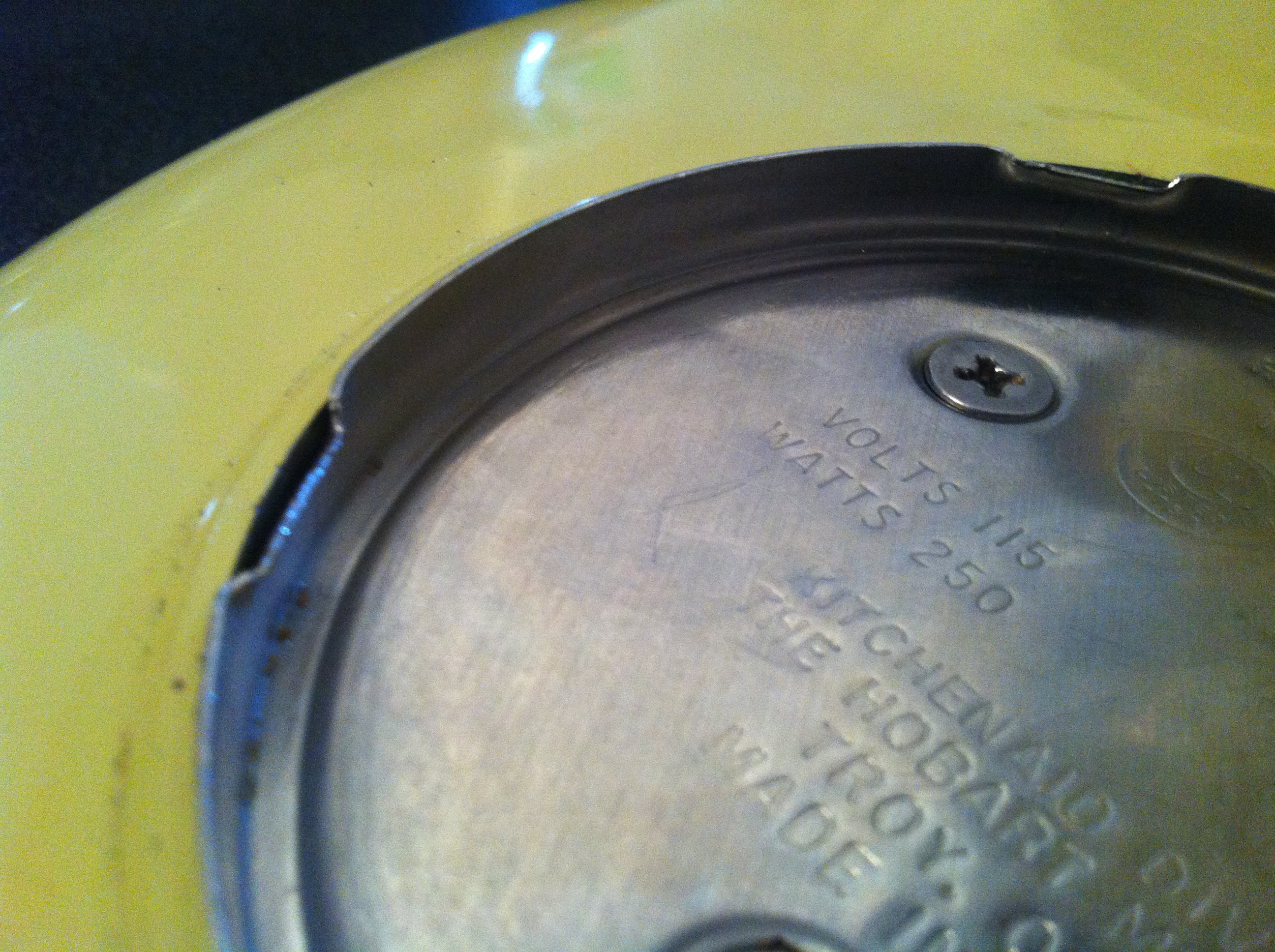 As Bernice has always been a trusty stand mixer, not to mention her Hobart motor (I am so, so lucky I have one of the models with one of these) still works like a charm after over thirty years, I consulted her manual to find that I needed to replace the following: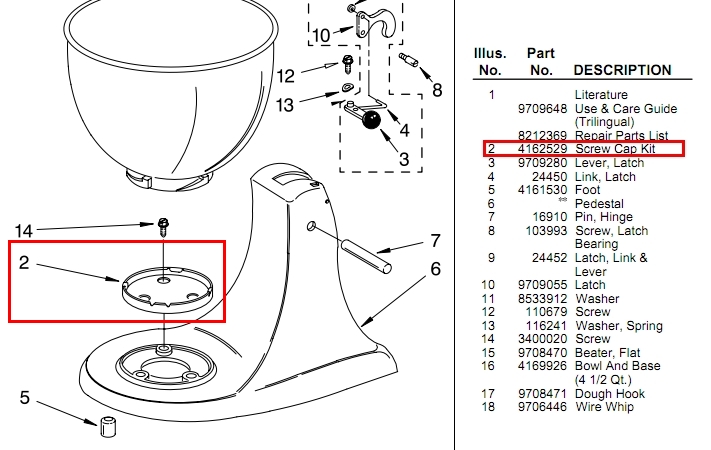 But sadly, they no longer make the screw cap kit with part number 4162529. It has been replaced by part number 4163032, a screw cap kit that looks, well, a little bit different: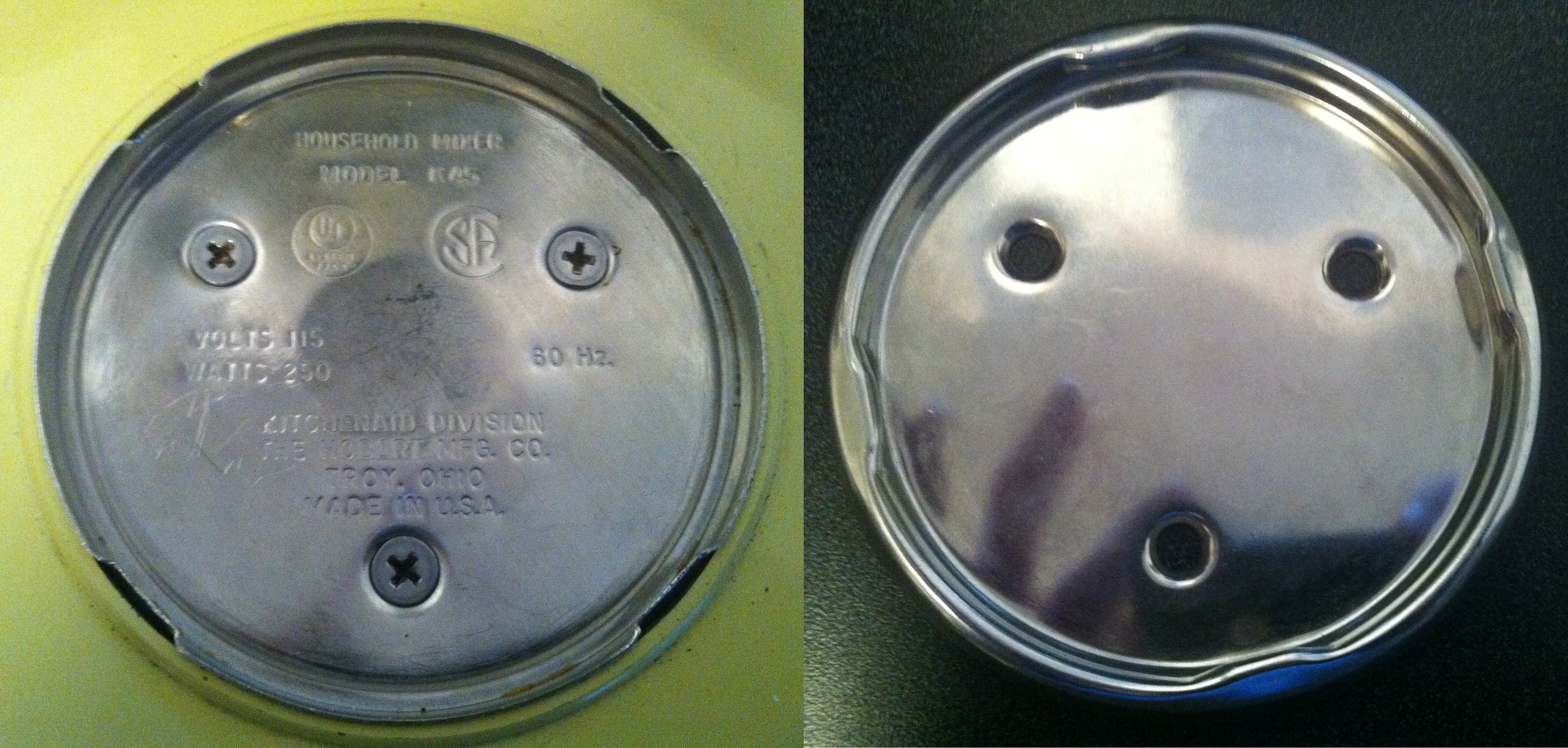 The newer screw cap kit is just a few millimeters too large for my trusty old K45. So I called KitchenAid support asking if they still had replacement part 4162529, and they replied that they didn't anymore. Confused, I asked if I should be able to replace Bernice's screw cap kit - "Yes, of course you can. The newer screw cap kit should fit." I explained to them that it was too large, and they told me to try hammering it in with a rubber mallet. After twenty minutes of multiple people attempting to hammer it in, sometimes even with some of the screws part of the way in for extra leverage, no success. I called them back, and they were still dumbfounded that it didn't work, and just kept telling me to keep trying. No apologies, no "we'll look into it." I guess Whirlpool-era KitchenAid just didn't intend for my stand mixer to last forever as the wonderful Hobart-era KitchenAid had promised.
This story has some small amount of a happy ending, though. No, I couldn't find part 4162529 anywhere despite combing eBay, replacement parts companies, and anywhere else that might have a lead on the internet. But I did eventually succeed at tightening Bernice's original screw cap kit, which I'll have you know was nothing approaching an easy task. She works like a charm now, and I expect many, many more years to come from her. However, I'm still worried that the day will come when this piece's grip loosens so frequently that it truly be beyond repair because the manufacturer no longer wants to fix it.